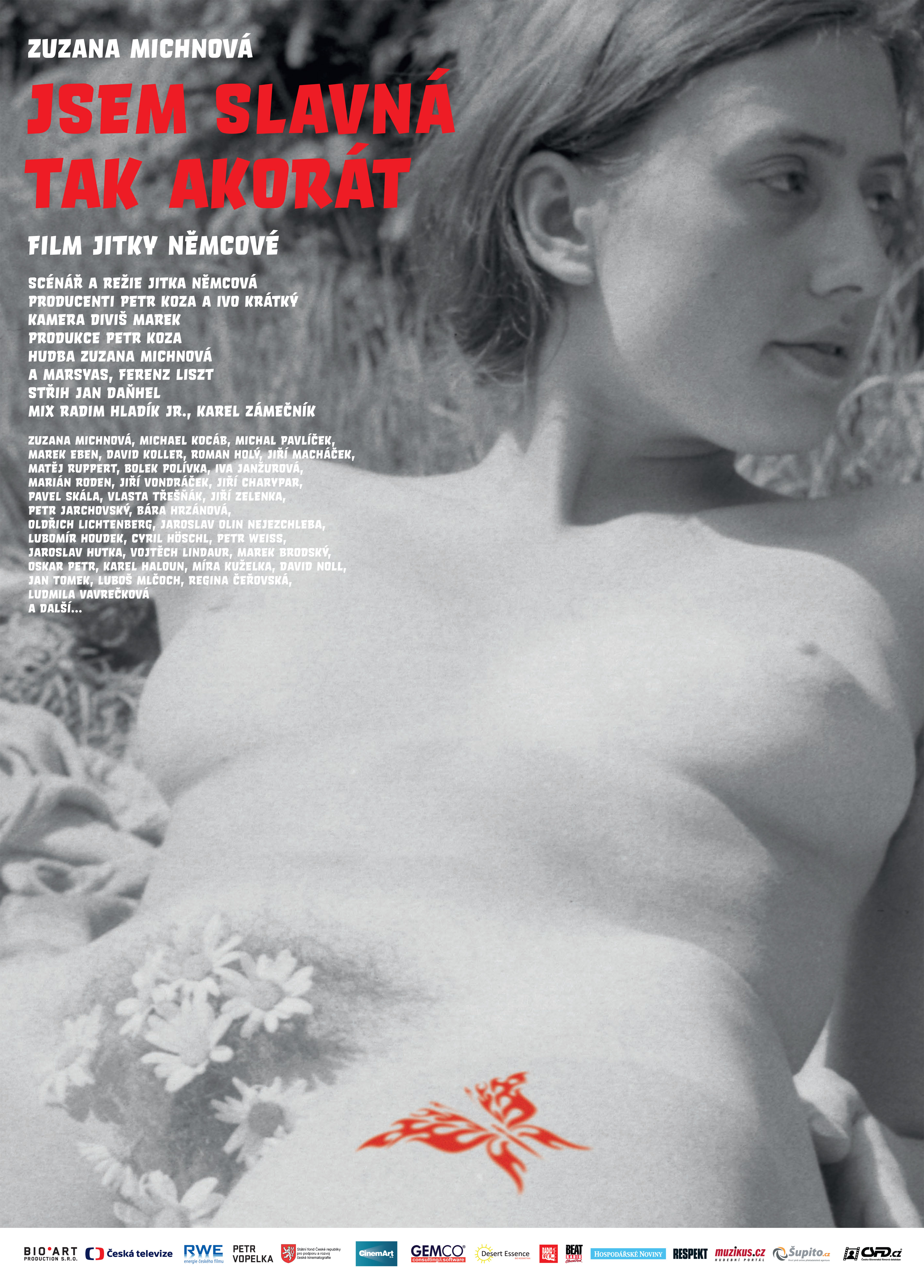 Zuzana Michnová - Jsem slavná tak akorát
(Regarding Fame I Can´t Complain)
Documentary
Czech Republic, 2013, 94 min
* The information on films and the photographs are
automatically generated from the csfd.cz database.
Celovečerní  film o hudební skladatelce, textařce a zpěvačce Zuzaně Michnové. Mimo jiné hlavní představitelce legendární skupiny Marsyas. Film není klasickým dokumentem, jedná se o koláž vzpomínek, vzácných archivních materiálů, hraných scén, výpovědí osobností a záběrů z vyprodaného koncertu v La Fabrice. Nevšední střihová skladba propojená emotivním vyprávěním a absurdními situacemi je jako živý bláznivý sen, který se před ničím nezastaví. Fantazie a abstraktnost textů Zuzany Michnové prosakuje po vzoru Luise Buñuela i do pojetí hraných scén, a tak chvílemi vzniká doslova obrazová báseň. Z filmu vyzařuje energie, která osloví nejen ty, jimž je blízká Zuzana, Marsyas, skvělá muzika a život, z něhož se jde radovat v každém věku.