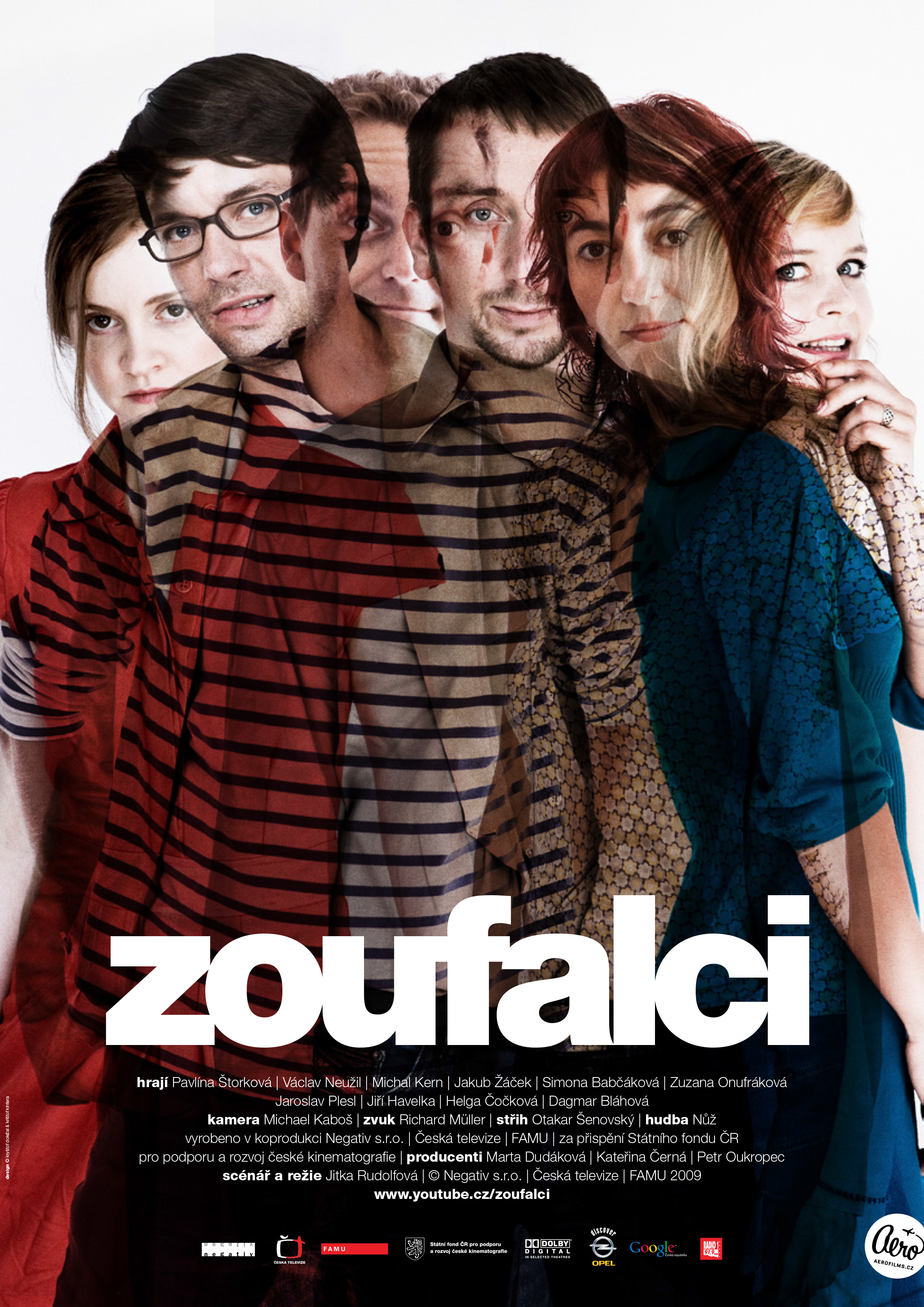 Zoufalci
(Dreamers)
Comedy / Drama
Czech Republic, 2009, 102 min
* The information on films and the photographs are
automatically generated from the csfd.cz database.
Jak být spokojený a přitom nebýt sám? Pozoruhodné herecké výkony v čele se Simonou Babčákovou v realistické komedii o šestici bilancujích třicátníků. Kdysi spolu studovali a postupně se všichni přestěhovali z Jablonce do Prahy. Po společném setkání na večírku ve svém rodném městě je jim jedno jasné - vědí, co v životě nechtějí, ale zároveň ještě nepřišli na to, co by chtěli. Zatímco první z nich se snaží urputně otěhotnět, druhá pije o něco víc, než je "společensky" přijatelné, třetí zjišťuje, že žije v manželství s neškodným tyranem. O nic lépe na tom není ani trojice mladých mužů - jeden studuje devátým rokem vysokou školu a jeho přítelkyně ho podvádí se svým bývalým, další čeká na příležitost, jak sdělit matce, že je gay a třetí neváhá konzultovat své trable s psychiatrem. Na řadu tak přichází dávný nápad - společný život na statku, po kterém kdysi všichni tak toužili. Vyjde jim tenhle nový pokus o štěstí?