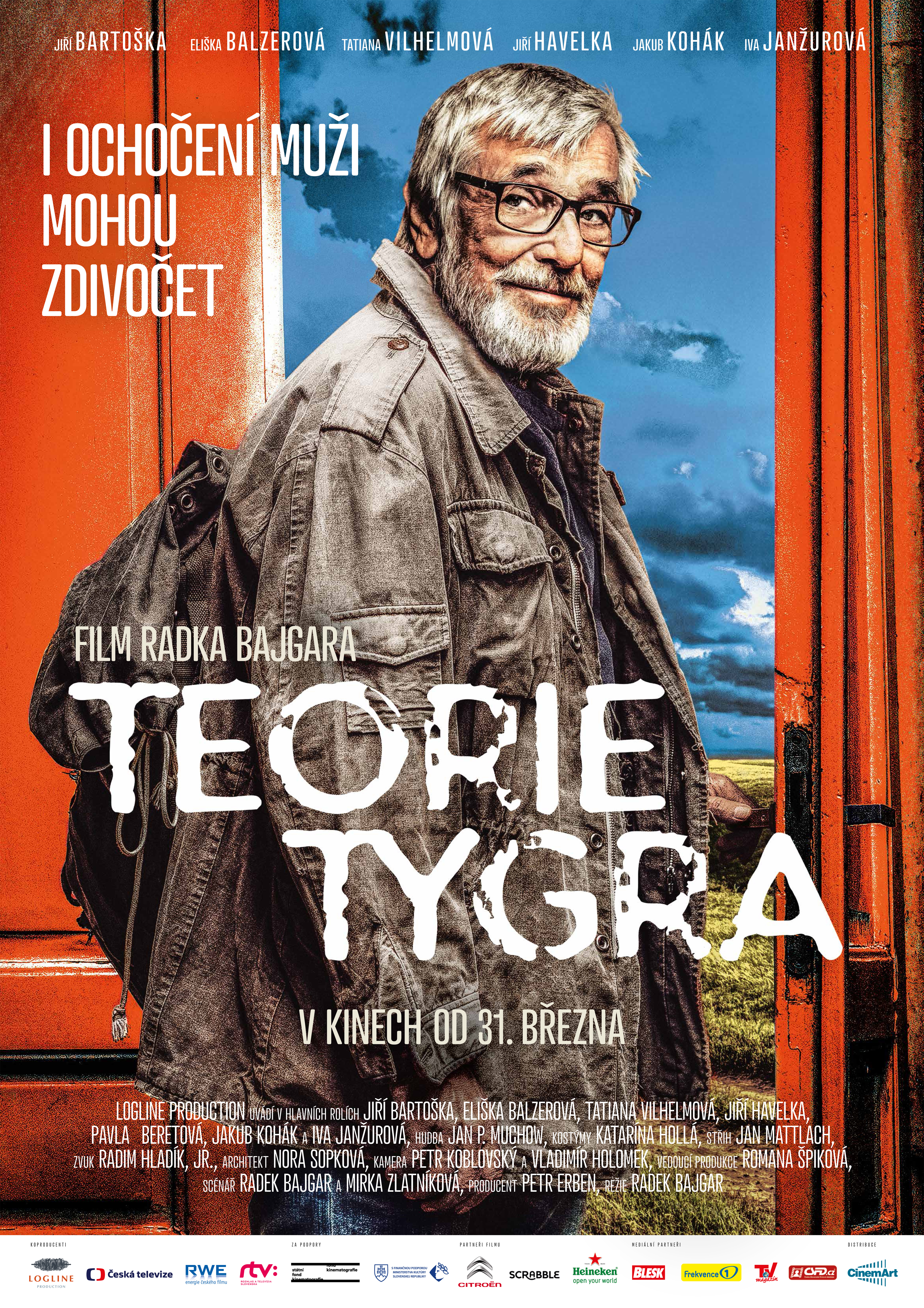 Teorie tygra
(Tiger theory)
Comedy / Drama
Czech Republic, 2016, 101 min
* The information on films and the photographs are
automatically generated from the csfd.cz database.
Poslední kapkou v předsevzetí Jana (Jiří Bartoška) je dobrovolná smrt jeho tchána, kterému došly síly a trpělivost. Babička (Iva Janžurová) rozhodovala o dědově životě, stáří i pohřbu. Janovi je jasné, že se svou manželkou Olgou (Eliška Balzerová) je na podobné cestě. Vzpomene si, že kdysi míval vlastní vůli, sny a chce zase důstojně a svobodně žít. Touží získat zpět vládu nad svým životem. A jako řešení zvolí útěk z toho dosavadního. Při vyšetřování sklerotického papouška jej napadne způsob, jak se osvobodit: předstírat Alzheimera. Po několika vzdorných akcích a malých útěcích nakonec souhlasí s hospitalizací v ústavu pro duševně nemocné, odkud ale také uprchne a vyráží na cestu za novým osudem. Ve filmu paralelně sledujeme osudy Janových vdaných dcer Olinky a Alenky (Táňa Vilhelmová a Pavla Beretová) a zeťů Erika a Pepíka (Jiří Havelka a Jakub Kohák).
CZECH LION AWARDS – AWARD WINNINGS AND NOMINATIONS