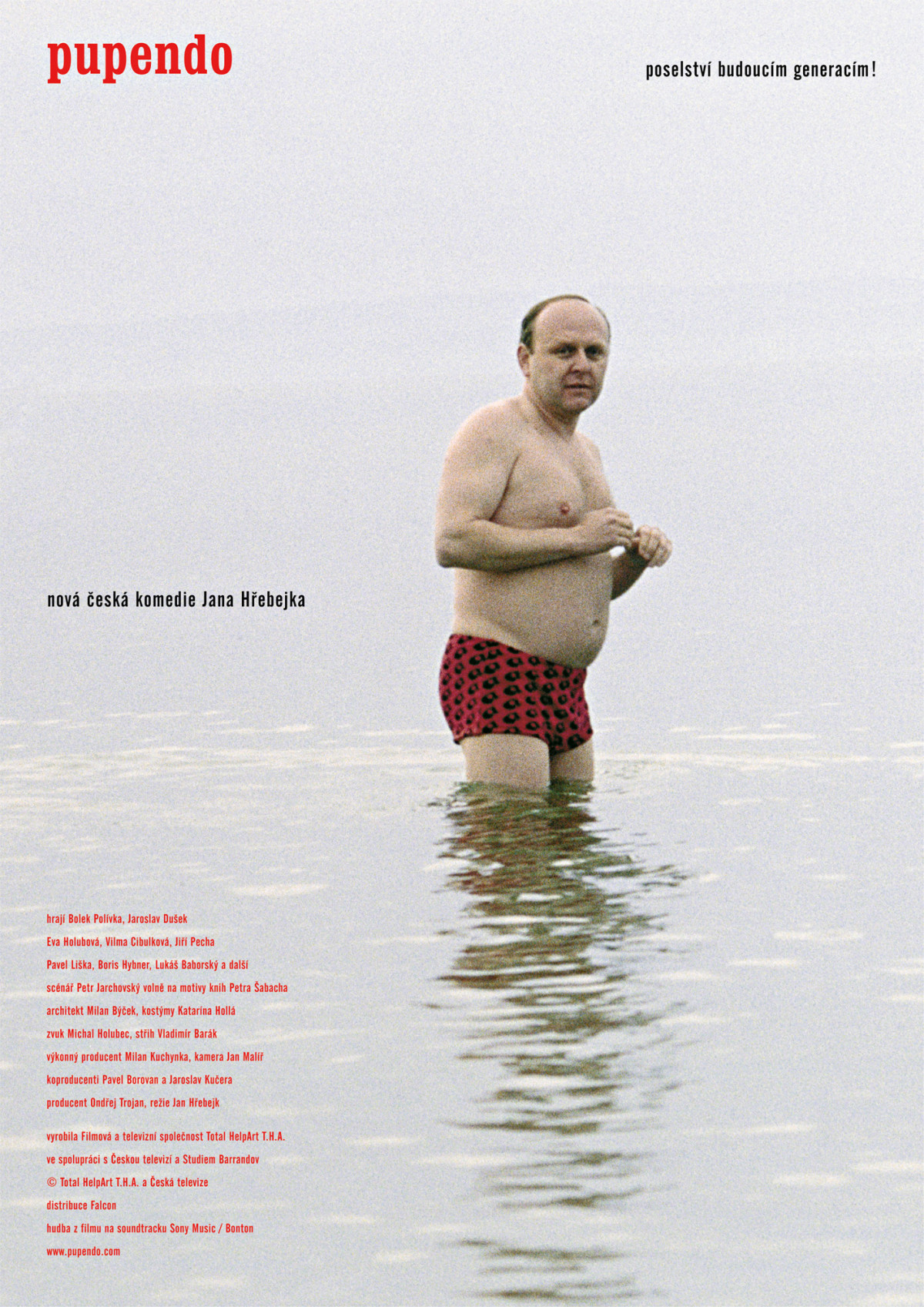 Pupendo
(Pupendo)
Comedy / Drama
Czech Republic, 2003, 120 min
* The information on films and the photographs are
automatically generated from the csfd.cz database.
V novém filmovém vyprávění autorského týmu Pelíšků a Musíme si pomáhat se opět přeneseme v čase, tentokrát těsně před orwellovský rok 1984. Do časů, kdy historie v Čechách odplývala pomalu jako kalná voda řeky Vltavy, která obtéká periferní pražský Libeňský ostrov. Do doby, kdy ovzduší lehce zavánělo zatuchlinou, podobně jako slepá ramena a zátočiny téhle středoevropské řeky. Ocitáme se v době, kdy generaci pražského jara 1968, pamatující záchvěv násilně přetržené svobody, protéká život mezi prsty jako líně plynoucí říční tok, který zanáší dávné iluze naplaveninami a bahnem.Hlavní postavou filmu Pupendo je akademický sochař Bedřich Mára, který žije se svojí rodinou, manželkou - keramičkou Alenou a dvěma syny - Matějem a Bobšem v malém činžovním bytě na pražském nábřeží. Před lety musel z politických důvodů opustit místo vedoucího ateliéru na pražské Akademii. Z týchž důvodů není veden ani v oficiálním Svazu výtvarných umělců. Má znemožněno vystavovat a je odsunut na periferii zájmu a lukrativních zakázek. K osamělému rozjímání u rybářského prutu... Antipodem Bedřichovy netypické rodiny je rodina ředitele základní školy Míly Břečky. Soudruh Míla a jeho ambiciózní žena Magda, spolužačka Bedřicha Máry z Výtvarné Akademie, již drahnou dobu plavou s hlavním proudem, středem řečiště. Pro svá počínání nacházejí ospravedlnění v tradičním postoji té doby: "Někdo musí plavat s "nimi", aby situaci změkčoval, někdo se musí obětovat!", případně: "Proč bych měl zrovna já stát a šlapat vodu, když jiní plavou kraulem?"Vedle generace rodičů, odsouzené ke každodennímu pachtění za kusem žvance, je zde i generace jejich dorůstajících dětí. Tahle generace teenagerů si o snahách a postojích rodičů myslí své. Nevěří ve změnu k lepšímu. Od snah rodičů nic moc neočekává. Poflakuje se bezcílně předměstím, chodí za školu a čas ubíjí sněním o společném úniku za hranice všedních dnů.
CZECH LION AWARDS – AWARD WINNINGS AND NOMINATIONS
2003 | Best actress in a supporting role |
Vilma Cibulková
Czech Lion winner
2003 | Best cinema attendance |
Czech Lion winner