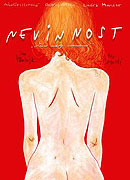 Nevinnost
(Innocence)
Drama / Thriller
Czech Republic, 2011, 98 min
* The information on films and the photographs are
automatically generated from the csfd.cz database.
Lásky se nikdy nezbavíš. Cesta z vrcholu na absolutní dno může být velmi rychlá. Někdy stačí jediná věta a všechno, co jste dosud budovali, se zhroutí jako domeček z karet. Uznávaný lékař, milovaný otec a manžel, čelí obvinění z velmi těžkého zločinu. Ze dne na den vyměnil dobrou adresu za celu ve vazební věznici, odkud se nevina prokazuje hodně těžko, zvlášť, když protistraně pomáhá člověk, který může být motivován osobní pomstou. Pravda prý nakonec vždycky zvítězí nad lží a nenávistí. Někdy ani to ale nemusí znamenat vítězství. Někdy je to jen přestávka před dalším, mnohem náročnějším zápasem. Zvlášť, když ve snaze zachránit se obětujete tajemství, která měla zůstat navždy skrytá, protože jsou pro vás i pro vaše okolí příliš nebezpečná.
CZECH LION AWARDS – AWARD WINNINGS AND NOMINATIONS
2011 | Best actor in a supporting role |
Hynek Čermák
Czech Lion winner