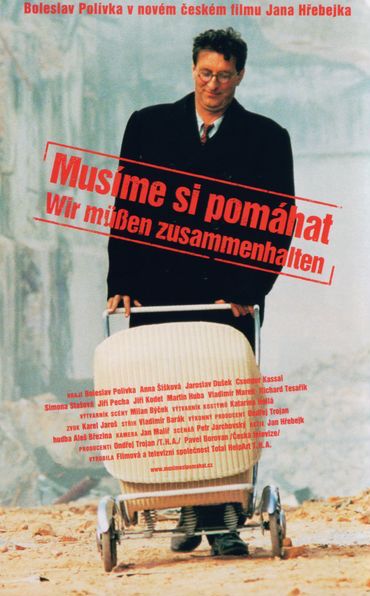 zhlédnout online
Musíme si pomáhat
(Divided We Fall)
Comedy / Drama / War
Czech Republic, 2000, 120 min
* The information on films and the photographs are
automatically generated from the csfd.cz database.
Velmi úspěšná okupační komedie je dalším společným dílem autorské dvojice scenáristy Petra Jarchovského a režiséra Jana Hřebejka. Tvůrci se dívají na tragické období českých dějin s odstupem, s komediální nadsázkou i s porozuměním pro lidskou slabost. V místy až překvapivě napínavém příběhu vycházejí ze skutečných epizod, jež se odehrály během protektorátu. Smutným hrdinou vyprávění je maloměstský penzionovaný úředník Josef Čížek, který pod tlakem okolností schová ve svém bytě mladého židovského uprchlíka. Situaci mu značně komplikuje zejména čechoněmecký kolaborant Prohaska, který nadbíhá jeho půvabné ženě Marii. Určitou smířlivostí k různým typům postojů českých lidí vůči okupantům, jež je ostatně naznačena již názvem, vyvolal snímek polemiku. Ta však byla zcela zastíněna obrovským diváckým ohlasem i řadou cen z domácích i zahraničních filmových akcí. Film získal mj. pět Českých lvů a Cenu české filmové kritiky a byl nominován na Oscara v kategorii cizojazyčných filmů.