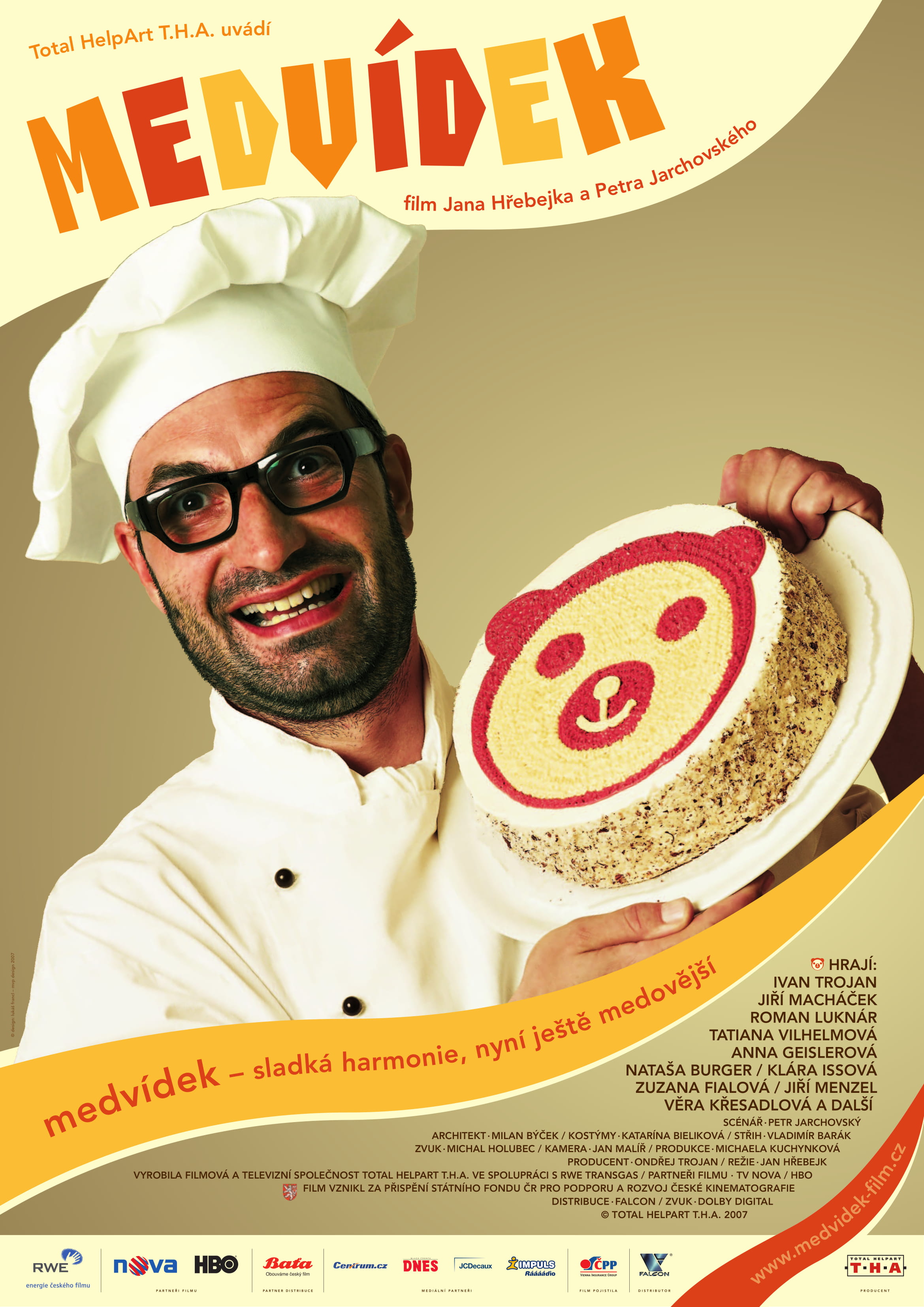 Medvídek
(Teddy Bear)
Comedy / Drama
Czech Republic, 2007, 100 min
* The information on films and the photographs are
automatically generated from the csfd.cz database.
Přes poetický název půjde opět o tragikomedii sázející především na skvěle napsané postavy a jejich dialogy. "Pokud bychom měli žánrově film přirovnat k některému dílu světové kinematografie, mohla by to být Americká krása nebo Hana a její sestry. Je to hodně konverzační film, který zkoumá z mnoha úhlů fenomén manželství a vše, co k němu patří. Tedy mateřství, otcovství, nevěry… To, jak je někdy manželství rozkládáno plíživě, nebo naopak, jak i velké zásahy zvenčí ho nerozklíží. Těžiště je tedy v postavách a jejich psychologii," vysvětluje Jan Hřebejk. Petr Jarchovský k tomu podotýká, že kdyby neexistoval film Tajnosti a lži, jeden z jejich nejoblíbenějších filmů, nynější Medvídek by se takto mohl jmenovat. "Zajímají mě příběhy, ve kterých věci nejsou pod povrchem takové, jaké se jeví navenek," dodává Jan Hřebejk.V příběhu o trojici kamarádů a jejich partnerkách se opět sešlo několik herců, se kterými režisér již spolupracoval: Nataša Burger, Jiří Macháček a také Aňa Geislerová a Roman Luknár. Ti budou stejně jako v Krásce v nesnázích hrát partnery. Autoři ovšem pro ně vymysleli naprosto odlišné postavy, a tak bude pro diváky jistě velice zajímavé sledovat, jak se může vztah mezi dvěma herci na plátně vyvíjet. Šestici uzavírají Táňa Vilhelmová a Ivan Trojan.