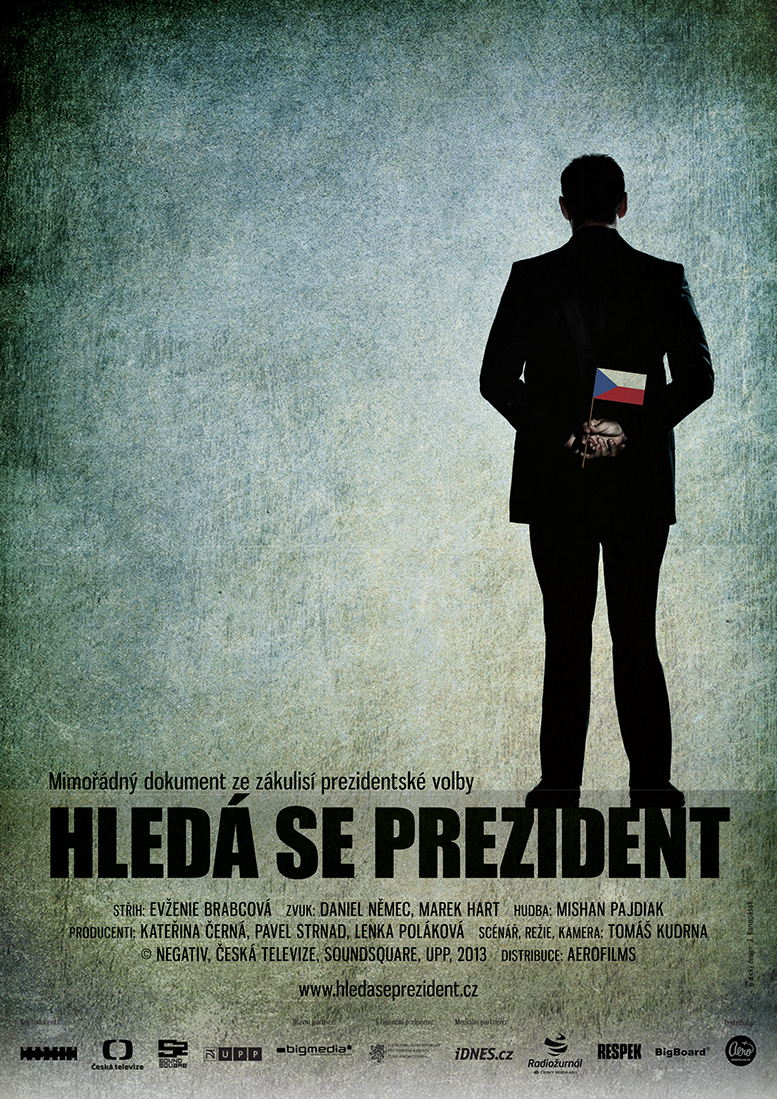 zhlédnout online
Hledá se prezident
(President Wanted)
Documentary
Czech Republic, 2013, 110 min
* The information on films and the photographs are
automatically generated from the csfd.cz database.
Jeden z historických okamžiků novodobých českých dějin – první přímou volbu hlavy státu v České republice – zachytil režisér Tomáš Kudrna v novém dokumentárním filmu Hledá se prezident v produkci společnosti Negativ a v kinech se objeví dva týdny po inauguraci nového prezidenta. Na pozadí dramatických událostí doprovázejících první prezidentské volby se tvůrcům podařilo zachytit obraz jednotlivých kandidátů tak, jak je nebylo možné poznat prostřednictvím zpravodajských médií. Film přináší řadu pohnutých i humorných momentů z volebního zákulisí a přibližuje divákům soukromou tvář kandidátů i lidí v jejich blízkém okolí. Filmový štáb s většinou uchazečů o prezidentský úřad natáčel už od července minulého roku, zaznamenal dramatické okamžiky při shromažďování podpisů, zákulisí volebních kampaní devíti kandidátů v prvním kole i finále prezidentské volby v kole druhém . Ústřední osou filmu je cesta hlavních kandidátů od začátku jejich volební kampaně až k rozhodujícímu okamžiku volby.