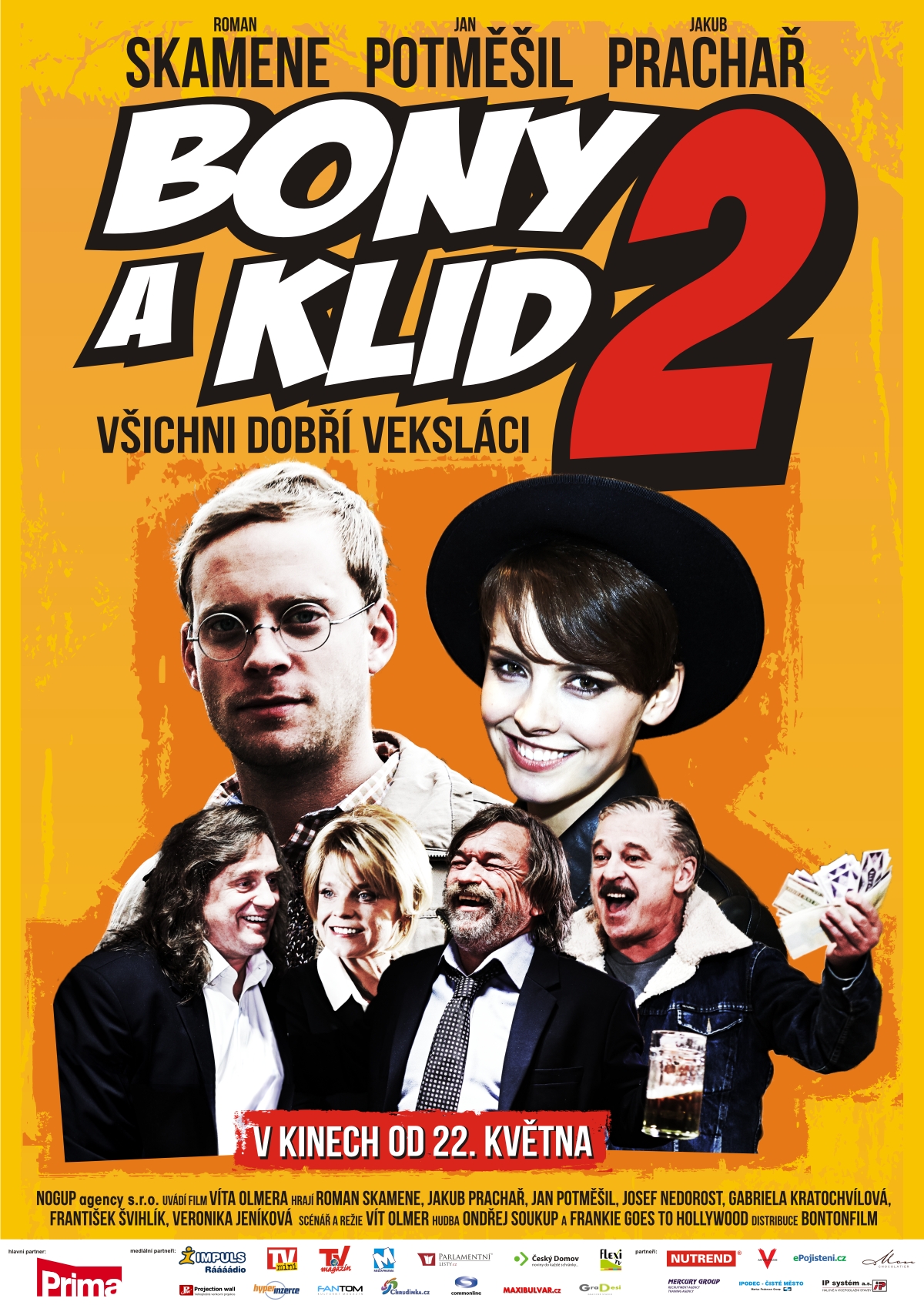 Bony a klid 2
(Bony and Peace)
Comedy / Crime
Czech Republic, 2014, 90 min
* The information on films and the photographs are
automatically generated from the csfd.cz database.
"Chceš bony, ňáký bony?" Ulice v centru Prahy patřily jim, vydělávali hodně peněz a divoce je utráceli. Co ale dělá partička někdejších veksláků dnes? Z vězení jsou už dlouho venku. Svět kšeftů s valutami a bony, nelegálně směňovanými poukázkami do obchodů s jinak nedostupným západním zbožím, je sice dávno pryč, ale způsobů, jak vydělat "rychlý prachy", je pořád dost. Stačí vědět, jak na to – podvody s dotacemi, úplatky, tunelování, krádeže. Stejně jako ve filmu Bony a klid z roku 1987 i tentokrát příběh začíná příjezdem naivního mladíka Martina (Jakub Prachař). Nemá práci, rodiče, holku, ani kamarády. Zato má dluhy a jdou po něm vymahači. Do Prahy se vypravil z Boleslavi sehnat peníze. Pak už stačí, aby potkal Bínyho (Roman Skamene), který už zase šlape chodník, nyní však pouze jako naháněč cizinců před restaurací na Staromáku. Osamělý Bíny vycítí v outsiderovi Martinovi možného parťáka pro nejistou budoucnost a zatáhne ho do svých kšeftíků...