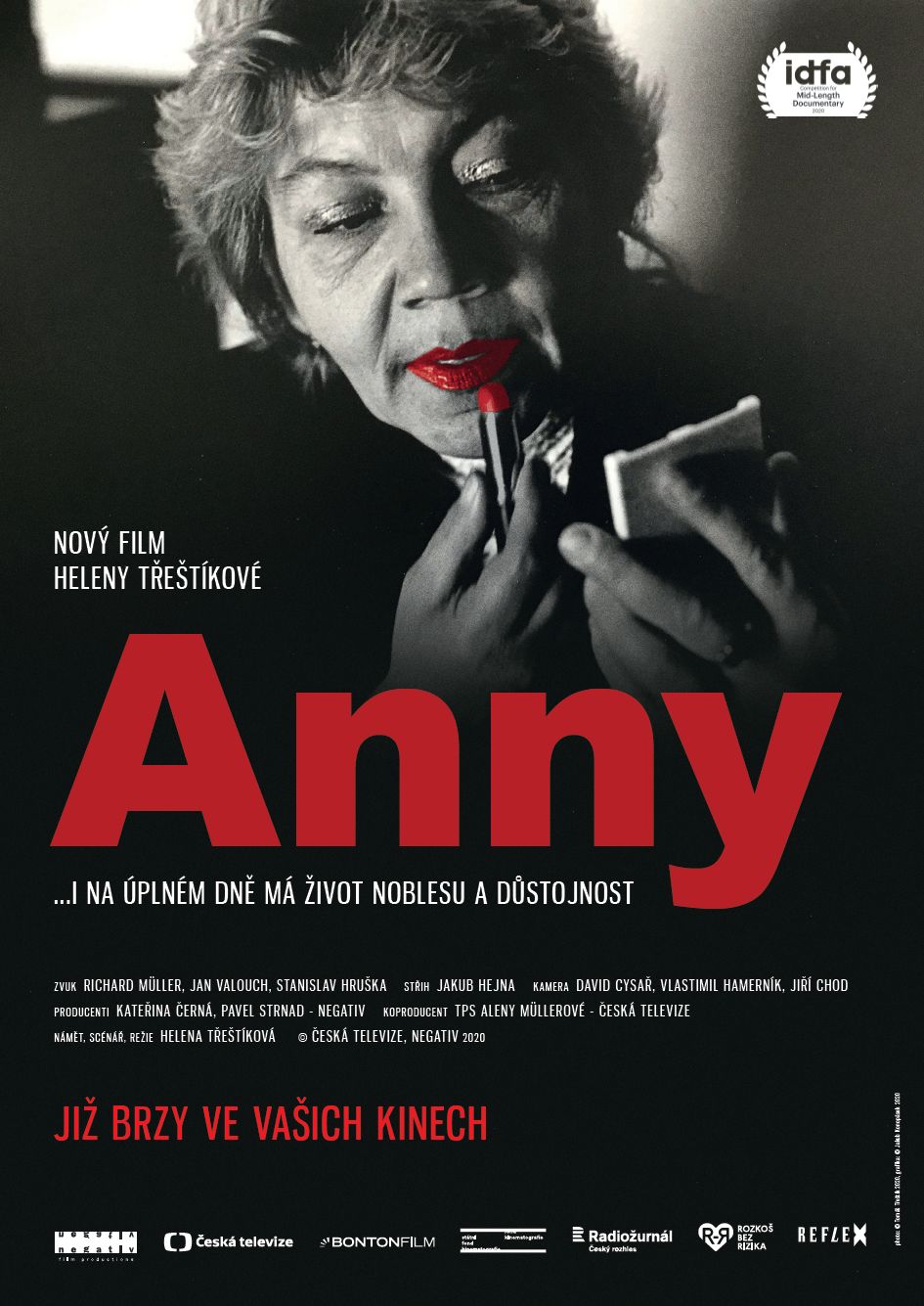 Anny
(Anny)
Documentary
Czech Republic, 2020, 70 min
* The information on films and the photographs are
automatically generated from the csfd.cz database.
"Poctivě tu šlapu dobrejch dvacet let a čím dál míň to hodí." Nový časosběrný dokument Heleny Třeštíkové sleduje příběh stárnoucí prostitutky Anny. Film ji sleduje od konce syrových devadesátých let v kulisách nočních pražských ulic a veřejných záchodků. Přestože žije na společenském dně, ona sama nikdy neztrácí svou lidskou důstojnost, humor nebo víru ve štěstí. Anny není nikdy na dně. Má tři odrostlé děti, je dvakrát rozvedená a pracuje jako toaletářka. Ve 46 letech chce na Vánoce přilepšit vnoučatům, a proto se dobrovolně vydává na dráhu příležitostné pouliční prostitutky. Film Anny zachycuje 16 let životního příběhu svérázné ženy, která vždycky vidí raději nebe nežli dno. Hledá lásku, vzdoruje smůle i nemocem, ale všechny své životní obtíže bere s jadrným humorem a praktickým nadhledem. Nikdy nehodlá fňukat. Navíc se seznámí se společností Rozkoš bez rizika, která prostitutkám na ulici pomáhá a hraje s nimi originální divadelní hry, v nichž Anny nachází svůj další talent.