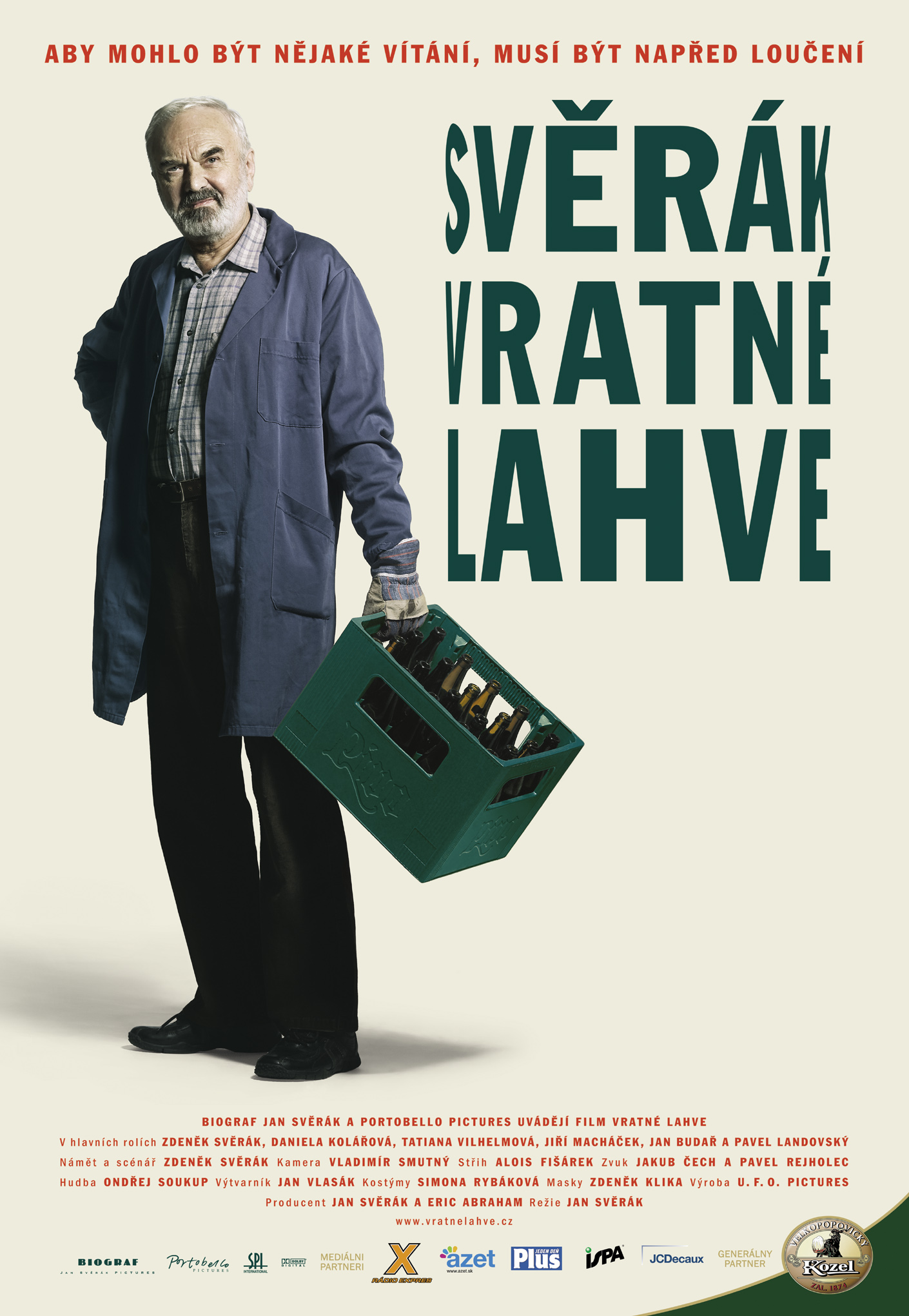 Vratné lahve
(Empties)
Comedy
Czech Republic, 2007, 99 min
* The information on films and the photographs are
automatically generated from the csfd.cz database.
Snímek podle scénáře Zdeňka Svěráka. Hrdinou příběhu je učitel v důchodu, který přijme brigádnické místo ve výkupu lahví v jednom pražském supermarketu. "Nová verze scénáře se víc točí kolem hlavní postavy a jeho rodiny. Táta zapojil do příběhu osobní zkušenost s podzimem života a teď to funguje - je to osobní, pravdivé a je to smutnoveselé," charakterizuje obnovený projekt filmu Vratné lahve režisér a producent Jan Svěrák.